Elettra Gold 100ml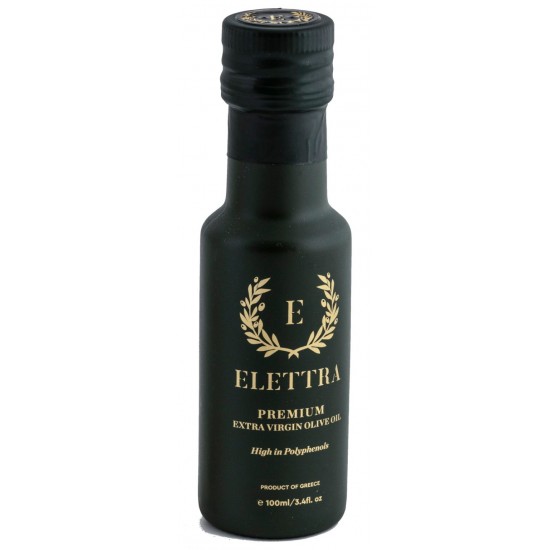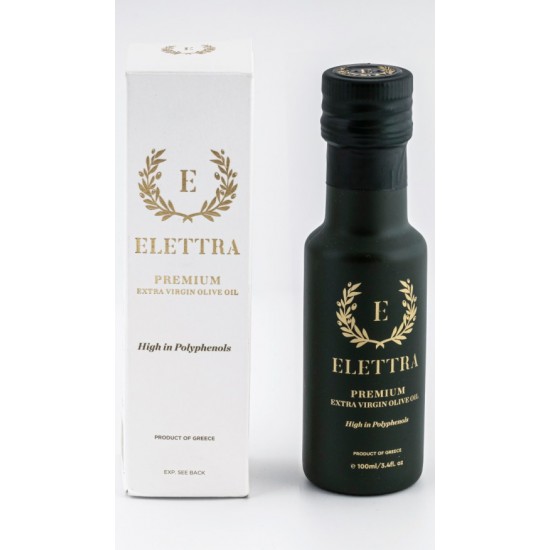 New Hot


CHARACTERISTICS
HEALTH CLAIM
HIGH PHENOLIC EXTRA VIRGIN OLIVE OIL
GEOGRAPHICAL AREA
Kleisoura, Messinia, Peloponnese (Southern Greece)
VARIETY
Koroneiki
PHYSICAL PROPERTIES
Ιntense pungent and bitter character with a fruity flavor
HARVEST
October 2022
ANALYSIS
Total of analyzed compounds: 1164 mg/kg
NOTES
*The chemical analysis was performed according to the method published in J. Agric. Food Chem., 2012, 60 (47), pp 11696–11703, J. Agric. FoodChem., 2014, 62(3), 600–607 and OLIVAE, 2015, 122, 22-33.
Elettra Gold 100ml
Award Winner
Olympia Gold 2022, London IOOC 2022 Silver, AUTHENTIC TASTE OF GREECE 2022 Gold, EVOO of the Year 2021, Olympia Gold 2021, DUBAI OOC 2021 Gold, EVO IOOC 2021 Gold, AUTHENTIC TASTE OF GREECE 2021 Gold, ATHENA 2021 Silver, London IOOC 2021 Silver, OliveJapan 2021 Silver, planBtrends 2021, CANADA CIOOC 2021 SIlver, Japan JOOP 2021, Olympia Silver 2020, London IOOC 2020 Silver, Olympia Bronze 2019, Olympia Bronze 2018
STOCK:

In Stock

WEIGHT:

0.23kg
Free Shipping Terms
For shipments within Greece and purchases over 40 euros, shipping is free.
See the CERTIFICATE OF ANALYSIS for Elettra Gold.

Our olive oil belongs to the category of high phenolic extra virgin olive oil.
Olive oils containing > 5mg of polyphenols per 20 gr belong to the category of olive oils with "health claims" and protect blood lipids from oxidative stress.
Based on the results of the laboratory analyses, it appears that with a daily consumption of 20g of our olive oil, 27.31mg of phenols or their derivatives are absorbed.
Olive oil phenols also have a wide range of biological activities in the human body and show strong anti-inflammatory and antioxidant properties. Experimental and clinical studies have shown that phenols contribute to the treatment of cardiovascular disease, Alzheimer's disease, diabetes, hypertension, arthritis, multiple sclerosis and cancer.


INSTRUCTIONS FOR USE
The daily dose can be taken with 5ml from the 100ml bottle of ELETTRA GOLD. It is recommended to take it on an empty stomach and take food after half an hour so that the organism can absorb the beneficial polyphenols.
Also, by adding raw ELETTRA GOLD to Mediterranean diet meals, salads, fish, vegetables*, we can enjoy a wonderful taste, taking in at the same time its valuable protective properties.
* No Dairy Products.