THE BENEFICIAL PROPERTIES OF HIGH PHENOLIC OLIVE OIL ON THE ORGANISM
03 Apr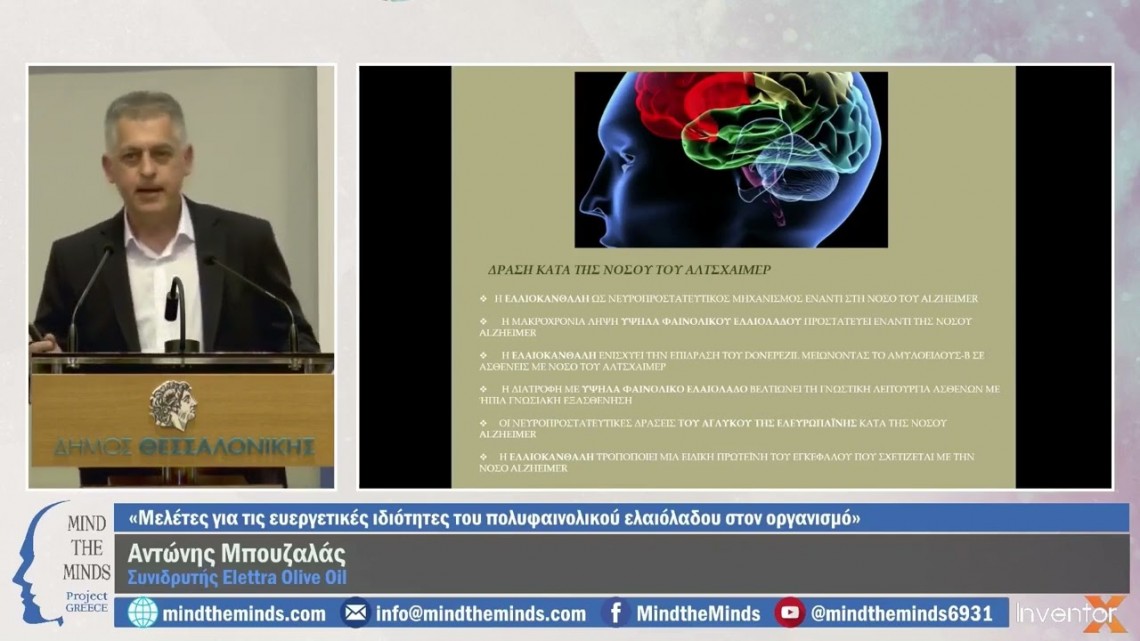 0 Comment(s)
448 View(s)
NEWS
We had the honor to participate in the second day of Mind the Minds "Contemporary Greek Inventors", which took place on Saturday, March 11, 2023, in the Hall of the Municipal Council of the City Hall of Thessaloniki.

Mind the Minds is an Urban Non-Profit Company based in Delphi, whose goal is to highlight modern Greek inventors and patentees.

Seventeen different people from the field of innovation and its support attended the conference and presented their work through visions, business ideas, achievements, and much more, unfolding their knowledge and experiences.


There we had the opportunity to talk about the value of polyphenolic olive oil, the beneficial effects of the various phenols on the body (oleocanthal, oleasin, ligstroside aglycoside, etc.), as well as the latest medical studies which bring it to the fore as a powerful natural nutritional medicine.

At the same time, we referred to the special method of harvesting polyphenolic olive oil and the necessary change of perception that this requires for the farmer, the importance of organic farming, but also our broader vision behind all of this.