ELETTRA AT MIND THE MINDS INVENTORX DAY
04 Mar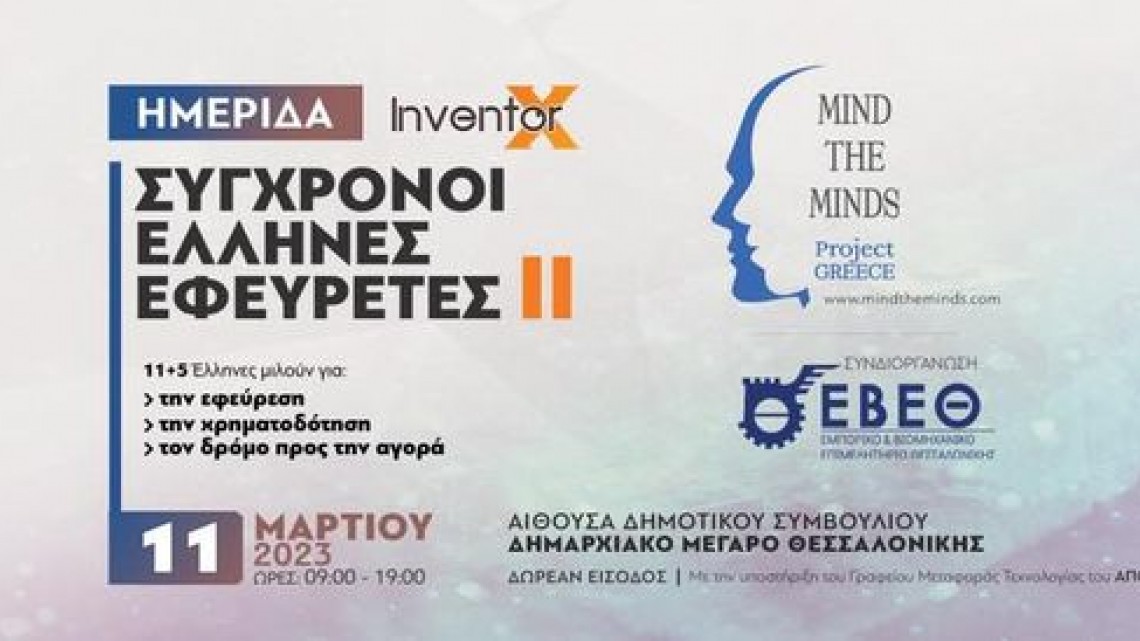 0 Comment(s)
575 View(s)
NEWS
We are pleased to announce our participation in the InventorX conference. The topic of our speech is: "The beneficial properties of Elettra polyphenolic olive oil in the body".
On Saturday, March 11, 2023 in the Municipal Council room of the Thessaloniki City Hall between 9 am and 7 pm. "Mind the Minds" in co-organization with the Thessaloniki Chamber of Commerce and Industry presents to the general public 11 modern Greek inventors who research, create and present their modern and ground-breaking solutions to problems affecting all modern scientific and business objects.
Drones at the service of the environment and agriculture
Artificial intelligence at the service of the primary sector
Reliable prediction of injury risk in the service of professional athletes and their teams
Connecting Universities and local industry to develop immediately usable solutions that can be exported to corresponding units abroad
A museum that demonstrates the unbreakable continuity between Ancient Greek Technology and the modern global inventor.
Behind all this is the persistence, ingenuity and resilience of 11 unique personalities and their desire to share with us the long and arduous journey to the realization of their idea. And since all inventors are looking for funds, at the event we will explore the possibilities of raising funds through the speeches of 4 representatives of financial entities who clarify which solutions and which pitfalls the modern financial environment hides for unsuspecting but also more experienced inventors and inventors.