ELETTRA CLINICAL STUDY CONCLUSIONS
12 Oct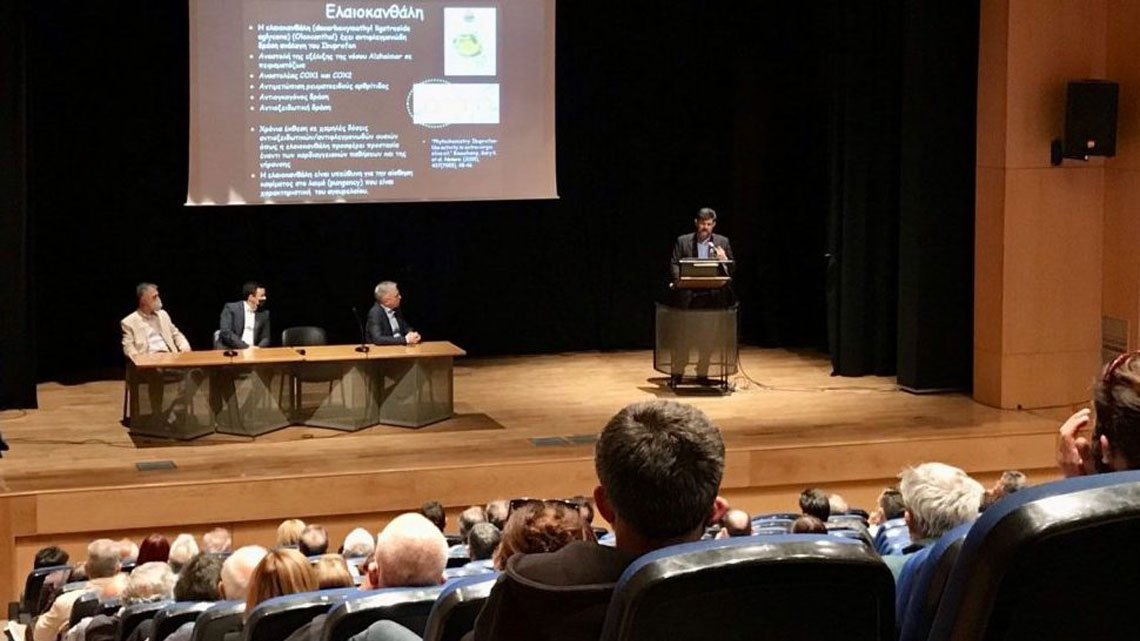 The clinical study of the effect of olive oils of different phenol content on the lipid profile and the state of inflammation of the vascular endothelium in patients with hyperlipidemia, conducted at the Cardiology Clinic of Kalamata General Hospital in collaboration with the School of Pharmacy of the National and Kapodistrian University of Athens, has been completed.

Results
Improvement of indicators in patients after consumption of Elettra Premium Extra Virgin Olive Oil, rich in polyphenols in the clinical study conducted at the Cardiology Clinic of the General Hospital of Kalamata.

1.BLOOD PRESSURE: Improvement of diastolic blood pressure.
2.LABORATORY CONTROL: Improvement of the atherosclerotic index and therefore the lipid profile.
3.HEART ULTRASOUND: Better left ventricular (LV) diastolic function.
4.FATIGUE TEST: Improving maximal exercise performance.
5.VASCULAR ENDOTHELIUM: Improvement of indicators of vascular endothelial function (better O2 absorption).

The comparison between the two groups showed that the higher phenolic olive oil further improved some of these indicators when compared to the lower phenolic olive oil.

CONCLUSIONS
The polyphenolic olive oil Elettra appears to have a beneficial effect on the lipid profile, vascular endothelial function and cardiovascular function in patients with hyperlipidemia. Elettra olive oil with the highest phenol content seems to have a better effect on the organism.